If you've been around these parts before, you'll notice I've made some changes. If this is your first time here, Welcome! I've made some changes.
Being intentional with my time
I have always been an easy going, go-with-the-flow sorta gal, and I have conditioned myself to live comfortably and avoid stress. This, of course, means I sleep in until whenever on my "days off" and don't really have a plan for most days. Naps and scrolling the hours away on my phone is a typical day.
Because I still currently work part-time at a "day job" I have been giving into the idea that I need my days off to relax. And during the holiday season in a retail store, it was necessary.
Now that things have slowed down I am making an effort to fill my time rather than let the days flow by. I have literally set office hours for myself in my Google Calendar, and honestly … I feel like a badass boss lady!
I wake up and get ready to have a productive day and so far it has been amazing. I woke up this morning so excited to start working and it really clicked that this is what living the dream feels like.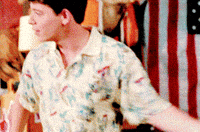 Narrowing my audience
I've always tended to be a people pleaser. In my personal life, this has had its pros and cons. It's nice helping people and so forth.
From a business perspective, it's a hindrance. I started this business with a broad audience. I was intent on HELPING ALL THE PEOPLE! Which is a really nice sentiment and if I could, what a wonderful world this would be, right?
However, as a business, I needed to narrow down my audience and I am still struggling with doing so. I changed my homepage to share some of my values and let everyone know who I really want to help.
Could I be even more specific? Oh yeah. I know being broad has been holding me back, and giving me unrealistic expectations. But now I know where to focus a little bit more, I think I'll see big changes to the business.
Being transparent
Open, honest communication is something I highly value. Being transparent as a business owner can be difficult, but I have decided that's who I am so that's what you'll be getting.
I worried that showing my true values would alienate people and drive possible clients away. But at the end of the day, what I believe in – intersectional feminism, representation for all humans – is way more important than the number of clients.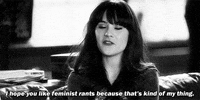 I want to work with people that care about the same things I do and I am not going to hide my values. Don't worry, this isn't going to get political and awkward. I just want people to understand who I am, and understand what my business stands for.
There are more changes to come I'm sure. I have blog posts planned for every Thursday this month, so keep an eye out for next week's post in which I share some awesome advice from some awesome women!