My goals are to build a business that is intersectionally feminist and promotes ALL women in their writing. Women writers are so important, especially to other women writers. Obviously.
I have been trying to grow my reading list of women authors for years. It's easy to Google 'women authors to read', in fact, I did, and found an awesome list from Powell's Books that made me realize there are so many women authors I don't know about, and I need to up my game!
I got the idea for this post after reading Emily Temple's article about Judy Blume on LitHub.com. It's a great look into a long time inspiration's thoughts on writing, and I 100% stand by what Blume has to say about writing.
I chose these quotes because they resonated with me as a writer and I wish I had this advice long, long ago, when I was full of self-doubt and insecurities about my writing. (Not that I'm not still full of insecurities and self-doubt…)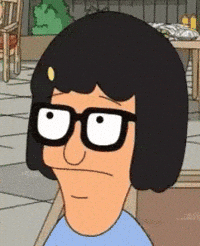 ---
"I once met a woman who wanted to write. She told me she'd read 72 books about writing but she still couldn't do it. I suggested that instead of reading books about writing, she read the best books she could find, the books that would inspire her to write as well as she could." – Judy Blume
When I started my Creative Writing undergrad courses I thought I would be buying books about writing techniques and other such media on how to write like a "real" writer.
Instead, for 4 years I read novels and short stories. It didn't take me long to realize the purpose of this was to have influences. Not everything I read was good, or something I enjoyed, but by reading published work, I was able to see what structures and styles and voices were possible.
"If there's a book that you want to read, but it hasn't been written yet, then you must write it." – Toni Morrison
This quote feels like a challenge to me. I haven't been able to figure out what book I want to read that hasn't been written yet, but it's always in the back of my mind.
"Perfectionism is the voice of the oppressor, the enemy of the people. It will keep you cramped and insane your whole life, and it is the main obstacle between you and a shitty first draft." – Anne Lamott
If you've never had to worry about perfectionism then YOU'RE A LIAR!

Perfectionism is something we all struggle with, especially writers. It's one of our fun personality quirks that makes us so fun and cute. So this advice, from Anne Lamott (the writer of a book I probably should have read in college), should be printed and pinned up for you to see every day (this is actually on my list of to-dos).
There's already so much shit out there oppressing us, let's not give into our own preconceived notions of what is perfect.
"With my writing, I generally just pretend that no one's reading it. I allow myself that delusion so that I can write the things that I write."  – Roxane Gay
The best advice I got in college was, "If you're not following Roxane Gay on social media, you need to be." Now I pass it on to you.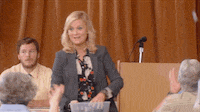 Don't write for other people, write for yourself. I know, I know, the whole write for an audience and blah blah blah. Listen to Roxane Gay. Write what you want to write as if no one will ever read it. Don't hold back.
I struggle with this a lot in my writing. I used to write in a journal specifically because I hoped one day someone would read it and think, 'Wow, she's super interesting and an amazing writer!' Yup … I just shared that super embarrassing tidbit.
While I'm sure someday someone will find all those super interesting journals, I am not sure they'll think it's great writing. Or maybe they will …
"And by the way, everything in life is writable about if you have the outgoing guts to do it, and the imagination to improvise. The worst enemy to creativity is self-doubt."  – Sylvia Plath
Perfectionism and self-doubt: both enemies.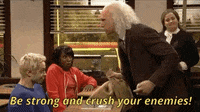 Anything is writeable! And you probably do have the guts and imagination to make it happen. So do it!
The common factor in these quotes is this, JUST WRITE! Write. Write. Write. If you have the desire to write then you must. And if you feel like you can't … read a good book.
How do you crush your enemies – perfectionism, and self-doubt? Tell me in the comments!