Instead of beating myself up for every day I decided to not follow my schedule or got distracted and couldn't focus – there was a whole lot of that – I'm going to talk about things I accomplished this month.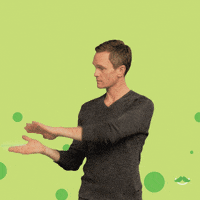 This month was a tough one. Trying new things is not easy, and setting a scheduled routine is pretty new for me. I hoped by the time it came to writing my reflection for the month I'd have a ton of success to reference about how every day was so easy because I had pre-planned everything and yadda yadda.
Nope. I'm not perfect. I did not plan everything out for every day. And when I did have a plan for the day I didn't follow it exactly. Because that's not how I do things …
Wasn't the point to make changes to better yourself?
Yes, and I still have 11 months to work out the kinks! So, what did I do that was successful this month …
Success No. 1 – Weekly Blog Posts
Every Thursday a new post launched on TWH and I even successfully promoted them on social media! I wrote each post in advance and scheduled them to auto-publish every Thursday with a complimentary Instagram post to promote it like a real badass blogger boss! Triple B's!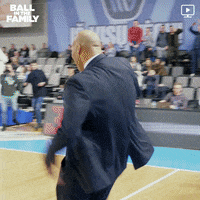 Success No. 2 – My Name in Print
Last year I edited a collection of short stories called How Anything Can Grow From This. It was originally published as an ebook with proceeds going to RAICES. The printed paperback version of it arrived in the mail a few days ago and I opened to find my name in print.
I'm still struggling to find the words to express the feelings of this moment. It feels cheesy to say I worked hard for this or this has been a dream come true … because that's what everyone says. These cliches seem too simple to describe what this moment means to me, but they'll have to do for now. And let's be honest, I'm pretty cheesy.
Success No. 3 – Started Mailing List/ Created Freebie
I decided to give this whole mailing list thing a go. I signed up with Mailchimp and learned a bunch of new stuff I didn't know before, like, what a Landing Page is, and how pop-up forms work … kinda. Still don't fully understand all of it …
I wanted there to be some fun sort of incentive for signing up to my list so I created the TWH The Simple Self-Critique Checklist which you can get for free! Signing up for the mailing list also means you'll get THW The Newsletter every month, which launches today!
Which leads me to …
Success No. 4 – Launching TWH The Newsletter
This has been on my mind every day this month. I wasn't sure what I wanted to put in it or what would interest my readers, but I made a plan to have it done by the 31st.
The first issue is ready to launch and that is a huge success!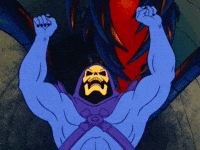 It's still a work in progress and I'd love for feedback so that future issues are everything you need.
So I said it's been a tough month, but really it's just been a successful month. I got a lot done and I'm continuing to learn, and grow this business, which is my main goal for this year.
If you haven't signed up for my e-mail list, it's not too late to get the first issue of TWH The Newsletter! Sign up here and get the free TWH The Simple Self-Critique Checklist!
How was your January? What do you want to achieve in February? How are you going to make it happen? Let me know in the comments or send me an e-mail.