Next month is National Reading Month and I plan to dedicate next month's posts to books and reading. But the idea for this post couldn't wait. My MIL asked me what I'd write to get someone to read, so I searched the internet for some ideas.
Austin's list is not only humorous, but it's also practical. I thought #4 was especially helpful. It's important to enjoy what you read.
If you're reading and you don't feel swept along by the words, you need to find something else to read. Figure out what you enjoy in your daily life, your hobbies and such, and apply that to your keyword search when looking for books to read.
I also made a quick list of ways to motivate you to read and get you out of that reading slump …
4 Ways to Get Out of a Reading Slump

Quick Disclaimer: None of the links in this post are part of an affiliate program and I do not represent these companies. These are just ideas and opinions of mine.
1. Reading Challenge
For the last few years, I have been using GoodReads Reading Challenge to set a reading goal for myself. This year I am keeping it simple with only 20 books for the year and so far I have read 2! GoodReads is great for finding books you might like and then keeping track of what you have read.
This ties into Austin's list in a couple of ways. With GoodReads, you have your list of Books to Read so there is less guesswork on what book to get next so that you can have another book ready once you're finished reading one. And it's essentially a reading log. You can share it with friends or keep it private … but it's more fun to share it!
2. Audiobooks
There may not be a time in your day to sit and read, but you have times when you can listen while you do other things. Or you just enjoy being read to more than reading yourself. Audiobooks are great for these, and probably other, reasons.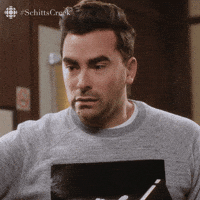 I haven't listened to many audiobooks. I tried a few and the reader's voice made it hard for me to follow along in some cases. But my favorite audiobook, one that I have listened to many times on long car rides, is Tina Fey's Bossypants.
Her voice is pleasant and it feels like she's just sitting next to you telling some hilarious stories about her life. So maybe you just need to find someone you love listening to and see if they have any audiobooks available.
3. Re-reads

Whenever I feel like I'm not finding new books I'm interested in I'll look at the books I have read before and see which ones fit my current reading mood.
Or I'll look at my shelves filled with supposed-to-have-read-in-school books and pick one of those.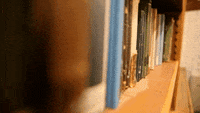 4. Serial Reads
If you aren't sure what read there is a way to read a book and not commit to a whole book.
'How?' you say.
B&N Readouts has this feature called Serial Reads. They post installments of a book for free daily. It's a new book every month, so you are for sure going to get 12 books in on your reading challenge!
How do you get out of a reading slump? What keeps you motivated to read? Comment below!